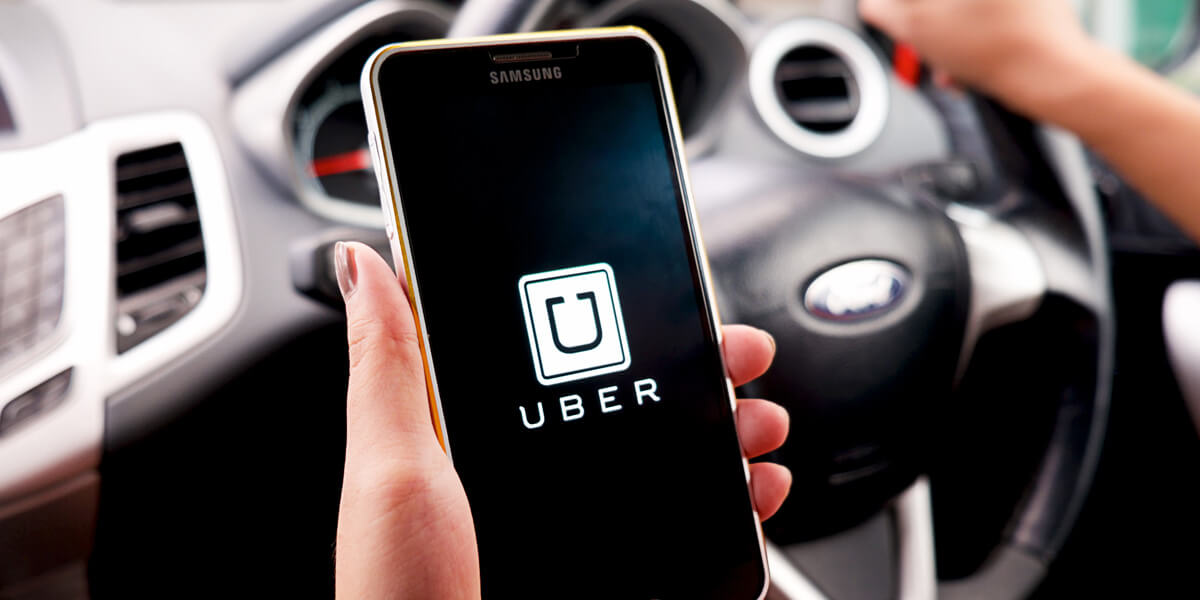 Ridesharing vehicles (Uber & Lyft) offer a popular, cost-effective transportation option in Northern California. Unfortunately, Ubers and Lyfts are not always as safe as they should be. Accidents happen—and when one does, passengers need to know how to protect their health, safety, and legal rights. Here, our Folsom car accident lawyer discusses the most important things you should know about Uber & Lyft collisions in California. Claims After a Rideshare Accident: Four Steps to Protect Your Rights Ridesharing companies have a legal duty to ensure that their drivers and vehicles are reasonably safe for passengers. As a customer, you are forced to put a lot of trust into the hands of Uber/Lyft and their individual drivers. It is imperative that you know what to do if a crash happens. Here are four steps that you should take after an Uber accident or Lyft accident: 1.Get Medical Attention: If you were hurt in an accident as a ridesharing passenger, you need to see a physician. Nothing comes before emergency medical attention. A severe injury may require an ambulance ride to the nearest hospital. It is your right to see a doctor. All injuries should be evaluated—not only is getting medical care important to protect your health and well-being, but you will not be able to bring a claim unless you have documentation. See a doctor right away. 2.Document the Crash: Under California law, passengers are not held to the same legal duties after an accident as are drivers. Nonetheless, it is still in your best interest to document the crash and record information. First and foremost, you should make sure that your Uber or Lyft driver reports your accident to the police. You should not be deprived of a full investigation of your collision. To the best of your ability, it is also a good idea to take pictures of the damage and crash scene. Last but not least, try to get the information for all vehicles and drivers involved in the wreck. The more details you have, the easier it will be to recover compensation for your injuries. 3.Notify the Ridesharing Company: As a passenger, you have a responsibility to report your accident to the ridesharing company. The individual driver should also make the company aware of the crash. Unfortunately, you cannot always rely on Uber/Lyft drivers to fulfill their duties. If you fail to do so in a timely manner, it could undermine your ability to recover full and fair personal injury compensation. Both Uber and Lyft allow you to provide notification through the app. Additionally, you can use the reporting tools online. For Uber: Report an accident. For Lyft: Report an accident. 4.Get Free Help from a Rocklin Uber/Lyft Accident Lawyer: While you should always notify Uber or Lyft that an accident occurred, you have no obligation to give a statement to the ridesharing company or its insurance carrier. It is not in your best interests to speak directly to a corporate representative or an insurance adjuster. Instead, you should schedule a free consultation with an experienced California ridesharing accident attorney. Your lawyer will review your case and provide a step-by-step explanation of what you need to do to get compensation. Insurance Claim After an Uber or Lyft Vehicle Accidents One of the most complicated things about Uber or Lyft vehicle accidents are insurance. Many people have questions about how exactly the overlapping insurance policies will impact their case. As you are probably already aware, ridesharing drivers use their own personal vehicle while working on behalf of Uber and/or Lyft. When they are 'off-the-clock', the driver is covered by their own personal (individual) auto insurance policy. When they are picking up ridesharing passengers, they are covered by a commercial insurance policy. Notably, our state has put ridesharing insurance regulations in place to help protect passengers and members of the general public. As explained by the California Department of Insurance, the new insurance rules enacted in 2015 help to ensure that all Uber and Lyft drivers have adequate liability coverage. By California law, ridesharing companies must provide their individual drivers "$1 million in liability coverage from the time a match is accepted until the passenger exits the vehicle." As a passenger, you are protected by this commercial insurance policy. Even with California's enhanced insurance protections, ridesharing passengers still face some challenges in recovering the full and fair financial compensation that they deserve. Commercial insurance carriers are notorious for their aggressive defense practices. If you have any specific questions or concerns about ridesharing crashes and California's insurance regulations, please do not hesitate to contact our Uber/Lyft accident lawyers for immediate assistance with your case. Injured in a Uber or Lyft vehicle accidents? We Will Help You Maximize Your Financial Recovery After an Uber or Lyft crash, injured passengers need to pay their bills and compensate them for their pain, suffering, and other damages. Unfortunately, the major ridesharing companies are represented by aggressive insurers. They try to settle claims for less than full value—sometimes denying liability altogether. At McCrary Accident Injury Law Firm, our attorney is here to level the playing field. We fight tirelessly to help our clients maximize their financial recovery. If you were hurt in an Uber or Lyft accident, you may be eligible to recover compensation for:
Ambulance bills and other emergency medical care;
Medical bills and expenses;
Rehabilitative treatment;
Mental health counseling;
Lost wages;
Loss of earning potential;
Pain and suffering;
Permanent physical impairment;
Long term disability; and
Wrongful death damages.
How Folsom Attorney Dan McCrary Can Help With Your Uber/Lyft Injury Lawsuit Ridesharing accident claims are complex. If you were a passenger in an Uber or Lyft that crashed, you need to know how to protect your rights. As a personal injury lawyer with nearly two decades of experience, our founder Dan McCrary, Esq has been on both sides of the table. Using insider knowledge from the insurance industry, he knows exactly what needs to be done to maximize your financial recovery. When you call 855-PLANDAN, you will be able to speak to a California Uber & Lyft accident attorney who will:
Listen to your story, answer your questions, and explain the next steps in the claims process;
Make sure that you get the professional, comprehensive medical care that you deserve;
Investigate your ridesharing passenger crash—gathering evidence and information;
Handle all correspondence and settlement negotiations with insurance companies; and
Take your case as far as necessary to maximize your financial compensation.
Every ridesharing passenger accident claim is unique. As Uber, Lyft, and their insurance companies are highly aggressive in defending claims, you need a strong, reliable personal injury advocate on your team. We will put in the time, personal commitment, and attention to detail to get you results. McCrary Accident Injury Law Firm represents motor vehicle accident victims on contingency—there are no upfront charges or out-of-pocket fees for our clients. We get paid when you get paid.
Get Help From Our California Uber & Lyft Accident Lawyer At McCrary Accident Injury Law Firm, our California auto accident lawyer had the skills, knowledge, and real-world experience to handle the full spectrum of ridesharing accident claims. If you have questions or concerns about Uber or Lyft vehicle accidents, we are more than qualified to help. Contact our firm today at 855-PLANDAN for a free, no strings attached review of your ridesharing accident claim. From our Rocklin law office, we represent injured victims throughout the region, including in Roseville, Folsom, Sacramento, Rancho Cordova, Placerville, Lincoln, Auburn, and Elk Grove.