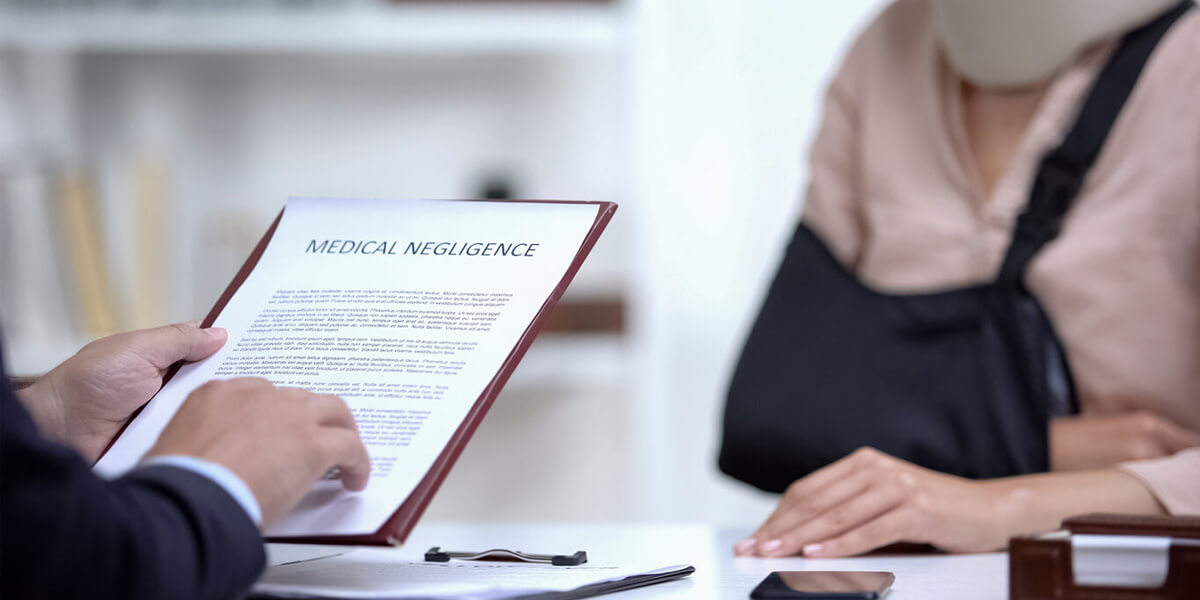 According to the National Center for Health Statistics, nearly 25 million people seek emergency medical attention for accidental injuries each year. If your injuries were caused by the careless or reckless conduct of another party, you can file a personal injury claim to recover financial compensation for your damages, including medical bills, lost wages, and pain and suffering. You may be wondering: How long does it take to bring a personal injury lawsuit in California? The answer depends on many different factors—and it is important to emphasize that many personal injury cases are settled before any trial. In this article, our Rocklin personal injury attorney provides a comprehensive overview of the average timeline for a California personal injury case. Personal Injury Guides: What to Know About the Timeline of a Legal Claim After an accident, it is normal to have a lot of questions running through your head. Most people want to know how long they should expect their case to take. Unfortunately, there is no one answer to this question—the timeline can vary dramatically based on the severity of your injuries and the complexity of your case. In the fastest cases, a personal injury case may settle within a few weeks. On the other of the spectrum, personal injury litigation can take years. Here is a brief overview of the timeline in an accident and injury case in California:
Medical Treatment: You should get immediate medical attention after an accident. Your health and well-being always come first. Make sure you get the ongoing and follow-up care needed to make a maximum medical recovery. You will not be eligible to bring a personal injury lawsuit without medical records.
Investigation of the Accident: All serious accidents require a comprehensive investigation. The investigation should start promptly and continue until all evidence is discovered. Whether you were hurt in a traffic collision or a slip and fall, we need to know exactly what happened and why. Personal injury cases are based on fault. You need to prove the defendant's liability to recover compensation.
Notification & Demand: To bring a successful personal injury claim, a plaintiff must notify all applicable defendants and their insurance carriers. In most cases, your attorney will send a demand letter within a few weeks of being hired. A demand letter is official legal notice that you have a claim and you are preparing to pursue compensation.
Settlement Negotiations: Not all personal injury claims require a lawsuit. Even if a lawsuit is required, the case may still be settled outside of court. How long settlement negotiations take depend on the severity of your injuries, the value of the case, and strategy of the defendant's or insurer's cases. Though, on average, settlement occurs within months of an accident.
Personal Injury Litigation: Sadly, not all defendants or insurers are willing to settle a claim for full and fair value. You always have the right to file a lawsuit and take your case into a California court. With some exceptions, it usually takes one or two years for a trial verdict in personal injury litigation.
As every personal injury case has its own contours, it is crucial that you receive the personalized representation that you need to get a successful outcome. When your claim is handled the right way, you will be able to navigate the claims process more efficiently and more effectively, Of course, personal injury claims should not be rushed. With a strong, well-presented case, you will be in the best position to maximize your compensation.
You Must File a Lawsuit Before the Deadline: You must file a lawsuit before the statute of limitations expires. Under California law (California Code of Civil Procedure § 335.1), most personal injury cases are subject to a two-year statute of limitations. If you fail to take legal action within two years of the date of the accident, you could lose out on your opportunity to get the full and fair financial support you rightfully deserve. Most Accident and Injury Claims are Settled Outside of a Lawsuit
It is important to emphasize that only a small percentage of personal injury claims are resolved at trial. While comprehensive data is difficult to come by, the
Bureau of Justice Statistics (BJS)
estimates that fewer than five percent of personal injury cases go to trial.
That being said, defendants and insurance companies will not offer a full and complete settlement unless you can present a strong, well-supported case. Further, in some circumstances, personal injury claims are not settled until after a lawsuit is filed. If you or your loved one was hurt in an accident in Northern California, it is essential that you hire a top personal injury attorney. Your lawyer will put together a case, represent you in settlement negotiations, and take the action needed to protect your rights and interests.
You Deserve Full Compensation in Your Personal Injury Case
Emergency room treatment;
Medical bills and other costs;
Rehabilitative care;
Mental health counseling;
Loss of current and future income;
Pain and suffering;
Mental distress;
Scarring or disfigurement;
Permanent physical impairment; and
Wrongful death of a loved one.
How California Personal Injury Attorney Dan McCrary Can Help
Personal injury cases are complicated. Even relatively small mistakes can result in the delay or denial of your claim. Skilled in personal injury litigation, Dan McCrary, Esq knows how to get results for clients. With more than 14 years of experience representing insurers in personal injury claims, he knows exactly how these companies operate. When you reach out to our Rocklin law office, you will have a chance to consult directly with a personal injury lawyer who will:
Conduct a free, comprehensive review of your case;
Explain your rights and answer questions about the next steps;
Investigate your accident—gathering evidence of liability and damages;
Represent you in settlement negotiations with defendants and insurers; and
Take your personal injury claims as far as needed to maximize your financial support.
We know how frustrating the personal injury process can be. You need money to pay your bills now—our legal team is ready to take action to ensure that your case is resolved in a timely manner and you are able to get the full financial compensation you rightfully deserve. With the McCrary Accident Injury Law Firm, you never need to worry about the cost of hiring a five-star personal injury attorney. We represent injured victims on conteincy, so no upfront fees or out-of-pocket expenses.
Call Our Placer County, CA Personal Injury Lawyer for Immediate Help
At McCrary Accident Injury Law Firm, our California personal injury attorney is a skilled and results-oriented advocate for victims and their families. You are not alone—our team is here to help you navigate your claim. If you have questions about the length or timing of the personal injury process, we are more than happy to help.
Contact us
at 855-PLANDAN to set up a free, no obligation review and evaluation of your personal injury case. From our office in Rocklin, we represent injured victims throughout Placer County, including Auburn, Roseville, Loomis, Lincoln, and Colfax.